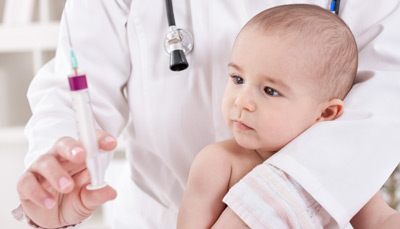 Action Alert: Protect Vaccine Choice in Virginia
Trouble Taking Action? Click here.
[advanced_iframe securitykey="6e57147c0272690f2f93432c343c720bbd534446″ src="http://aahf.convio.net/site/Advocacy?pagename=homepage&id=2813″ id="iframe2813″ name="iframe2813″ width="100%" height="1500″ ]
Related Articles
Jul 10, 2012 2

FOR IMMEDIATE RELEASE Contact: Darrell Rogers 202.803.5123 Darrell@anh-usa.org California's "Label GMO" Proves Pro-GMO Camp Wrong Key Argument of the Pro-GMO Camp Dismantled by New Legal Analysis (more…)...

Sep 2, 2014 31

A new Senate bill introduced last week by Sen. Jeff Merkley (D-OR) called the "Older Americans CARE Act" provides funding for programs that support the elderly. The bill states that those services can be provided by "a nurse, registered dietitian, case manager, health coach, or social worker....

Oct 11, 2016 3

FDA must be worried—they've extended the comment period for the supplement guidance. We must use the opportunity to flood the agency with more comments. Please help out! Highest-Level Action Alert! This past August, the FDA issued its long delayed guidance detailing how the supplement industry ...

Dec 22, 2015 8

This is very good news for our campaign to save estriol, other bioidentical hormones, and many other compounded supplements and drugs from being regulated right out of existence. But much more work must be done to save these vital medications. Action Alert! ANH-USA worked hard with our allies for ma...

Feb 9, 2016 15

New bills in both chambers of Congress agree. Action Alert! Sen. Orrin Hatch (R-UT) and three of his colleagues, Sens. Rubio (R-FL), Barrasso (R-WY), and Johnson (R-WI), have introduced a bill that would allow Health Savings Account (HSA) funds to go toward dietary supplements without having to ge...

Apr 28, 2015 19

They say this is the final nail is in the coffin of the vaccine safety debate. But whose coffin? Last week, JAMA, the Journal of the American Medical Association, published a study claiming to have found no link between autism and the MMR vaccine (MMR stands for measles, mumps, and rubella). The mai...

Jul 7, 2009 0

A new, long-awaited food safety bill is now before the US House of Representatives. It is the Food Safety Enhancement Act of 2009, or FSEA. Introduced by Reps. Henry Waxman (D–CA) and John Dingell (D–MI), the FSEA is meant to address food safety concerns. But as you will see, much of it is n...

Sep 1, 2015 9

Will produce from California be contaminated with toxic chemicals from fracking fluid? Action Alert! In the face of a four-year-long drought, some farmers in California are turning to unconventional sources for the water they need to irrigate their crops: oil-drilling companies. The Los Angeles Time...

Jul 28, 2015 3

A new "Right to Try" law has been introduced in the House of Representatives in addition to Rep. Griffith's bill. They both need our support! Action Alert! A few months ago, we reported on the re-introduction of the Compassionate Freedom of Choice Act sponsored by Rep. Morgan Griffith (R-VA). ...