Have We Abandoned Our Children to Toxins?
Many of us are aware of the recent Centers for Disease Control (CDC) report indicating that 1 in every 110 children has some form of autism. Fewer know the work of Dr. Philip Landrigan, of Mt. Sinai Medical School, who was quoted in a February 25, 2010, New York Times editorial by Nicholas Kristof: "Do Toxins Cause Autism?" According to Landrigan, 1 in 6 American children is currently learning or behaviorally disabled.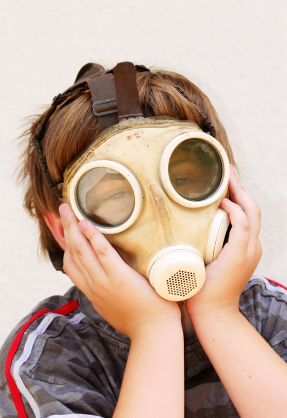 Another excellent resource is the work of Dr. Kenneth Bock, chronicled in his recent book Healing the New Childhood Epidemics: Autism, ADHD, Asthma and Allergies The Groundbreaking Program for the 4-A Disorders.
As the following, recent news stories indicate, our nation's children live in an environment that is increasingly toxic:
Add to these the fact that our children are exposed to more vaccinations than ever before. In 1985, children were vaccinated for seven diseases; that number has swelled to 16. And vaccinations are grouped together solely to make children more likely to get them, even though the risks increase to an unknown degree.
Parents deserve to know that vaccines are neither 100 percent effective nor 100 percent safe. A16-year old girl lost her vision following vaccination against the HPV virus. Do we have to wait until most children are autistic or otherwise damaged before we try to do something about this situation?