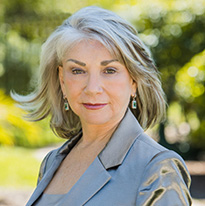 Ruth Westreich, founder and president of the Westreich Foundation, generously supports and seed-funds people and non-profit organizations that challenge The Normalcy Bias. She addresses the collective learned-response to accept the unintended consequences of decisions that put profits and power before people and planet. Ruth believes it is possible to overcome this bias through education, engagement and action allowing each of us to become a change maker.
Above all, Ruth is a connector and strategist who creates communication bridges to bring together people to exponentially synergize across varied disciplines in health, the environment, discovery science and investigative journalism. She focuses on high-impact outcome.
For decades, The Westreich Foundation has supported people and causes that make a difference in personal and planetary well-being, including improving access and availability of whole-person medicine and personalized health, as well as restorative and organic agriculture and respective foods. In recent years, her awareness that personal health cannot be achieved without planetary health has guided Ruth to unite her expression as a multi-media artist with her philanthropy and activism through the Westreich Foundation.
A recent example of her commitment to educate on the interconnectedness of human and planetary health is the Our Common Home Gallery exhibit, and Conscious Conversations of Consequence at University of San Diego.
"Her activist art provides a unique platform for intergenerational dialogue on climate change and other critical issues that we face in building a better world for future generations," wrote the USD gallery organizers.
See more about Conscious Conversations of Consequence.
The Westreich Foundation uses thought-provoking art, activism and philanthropy to engage and unite people around the science and societal issues that erode and threaten human and planetary health, while providing an educational platform that inspires, connects, and supports organizations and people working toward healthier people and the planet.