Vitamin D, Fluoride, and Vaccines: The Common Theme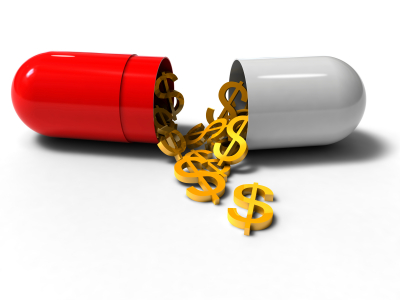 If government is going to act as a scientific arbiter, it needs to have clean hands. That means getting private commercial interests out of the decision-making process.

In this week's vitamin D update, we discussed the glaring conflict of interest in the recent IOM report on vitamin D. Unfortunately this is not an isolated case. Consider also the recent fluoride debacle.
The Centers for Disease Control and Prevention calls fluoride in drinking water "one of the ten great public health achievements of the 20th century," except earlier this month they stated that the levels they previously mandated are too high, and HHS and EPA are taking steps to prevent excessive exposure to it. Children's teeth are getting pitted and turning black or brown from dental fluorosis. An increasing number of scientists and health professionals argue that fluoride exposure has a negative impact on the whole body, including joint pain, hypothyroidism, kidney and liver damage, and the possibility of bone cancer.
What led to the high fluoride levels initially recommended? The government was spurred on by private interests wanting to sell it—fluoride is a by-product from the aluminum smelting process! This is often the problem: private interests influencing the government at the people's expense. It's crony capitalism at its most destructive.
This approach is especially worrisome with regard to vaccines, especially flu vaccines. The government has increasingly become a full partner with pharmaceutical companies in the production of vaccines, which creates a huge conflict of interest: government produces, distributes, recommends, evaluates, requires by law in the case of kids, and then judges the results. No wonder the government won't tell us how many cases of flu occur in vaccinated individuals. Apparently it doesn't think that information is worth gathering. No wonder. It is likely to be very embarrassing.
We need to stop the censorship of scientific evidence—it's the only way the truth will come out. Dr. Andrew Wakefield, the author of the controversial British study linking autism and vaccines, was accused this month by the British Medical Journal of perpetrating an elaborate fraud. It was an undeniably small study—only twelve patients. And while his basic premise still has support, there has been a concerted effort to destroy Dr. Wakefield and make anyone afraid to touch the issue for the foreseeable future.
Wakefield's study should absolutely be criticized, but in an open, collegial, and academic manner. Don't like the results? See procedural errors? Fine, but the answer is to do more scientific research on the subject, not less. Do more studies, with a broader patient sampling! This is what the peer-review process—the whole scientific method—is all about. If the MMR vaccine is safe for children, then demonstrate it. The treatment of Dr. Wakefield is too much like the Salem Witch trials for our comfort.