Children's Wellness
---
Mental Health
With over 4.5 million children and teens now diagnosed with ADHD, 1 in 150 children diagnosed with autism, and 1 in 20 diagnosed with depression (as many as 75 percent of whom will also suffer an anxiety disorder), ANH-USA wants parents to know that there are alternatives to medicating their children, alternatives that address the root cause of illness without risking dependency or severe side effects.
In his book The UltraMind Solution, Dr. Mark Hyman discusses the role of inflammation in disrupting brain function. He posits that many of the psychiatric disorders found in children are caused by biological imbalances resulting from nutritional deficiencies and exposure to environmental pollutants, not by chemical imbalances needing only the right drug cocktail to be corrected. As Dr. Hyman puts it, "Depression is not a Prozac deficiency."
In a study published in the journal Clinical Neuropsychiatry, Dr. Martha R. Herbert looks specifically at autism. Echoing Dr. Hyman's hypothesis, she writes: "There appears to be a role for environmental as well as genetic factors." Herbert cites multiple studies showing that dietary changes can improve autistic symptoms: for example, a diet low in phenylanlanine (an amino acid found in milk and aspartame), a diet low in purine (a compound found in meat) and high doses of vitamin C.
In 2004, Congress made sweeping changes to the Individuals with Disabilities Education Act (IDEA), a law ensuring services for children with disabilities, including psychiatric disorders. Its centerpiece is the Individualized Education Program (IEP), which must be developed for each child eligible for services under IDEA. The program is supposed to allow parents, educators and doctors to coordinate their efforts in support of the child. The 2004 amendment mandates that state educational agencies develop policies prohibiting such things as school personnel requiring medication as a condition for attending school or for receiving an evaluation or other services under IDEA, but it fails to mention including nutritional or lifestyle therapies as part of the IEP.
Research by ANH-USA discovered that the biggest challenge for parents is finding information on alternative therapies for children with psychiatric disorders. They don't like the idea of drugg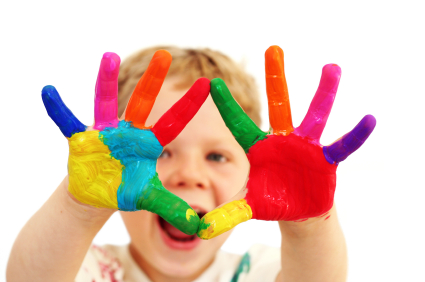 ing their children, especially if those children are very young, but they're not really sure what else to do. The main focus of our Children's Mental Health campaign, therefore, is to provide parents with information and resources. Because children spend so much time in school, it's crucial that school officials be involved with and supportive of any alternative treatments parents decide to use to help their children. Therefore, ANH-USA will pursue legislation designed to ensure that educators are taught about natural treatments, such as diet modification, and are prepared to back up parents pursuing a variety of treatment options.