ANH-USA's Council of Scientific Advisors helps our Rapid Media Response team combat the flood of bad science—poorly designed studies and questionable methodologies, with sometimes completely unsupported conclusions—which is so readily disseminated by the media.
Often, profoundly flawed studies that support the interests of big business are trumpeted by the media as being conclusive and authoritative. Rarely does the media use investigative journalism to sift through the assertions; rarely is there any examination of the researchers' methodology or potential bias—while valuable independent research is either decried or is not covered at all.
Our scientific advisors weigh in whenever there is new science related to nutrition and dietary ingredients in supplements. Advisors provide scientific expertise to help ANH-USA educate the media and craft the most effective advocacy strategies.
The advisors on our council are some of the finest scientific minds across the globe, and come from a variety of specialties. Collectively, they provide comprehensive and unbiased analysis that allows ANH-USA to operate at the vanguard of the natural health movement.
Our Advisors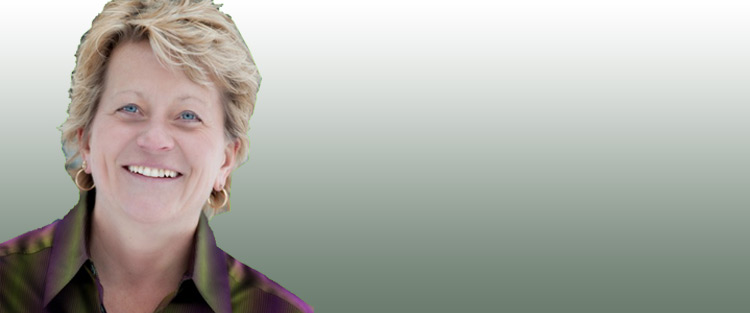 Lise Alschuler, ND
Council of Scientific Advisors Member
Lise Alschuler is a naturopathic doctor with board certification in naturopathic oncology and has been practicing since 1994.  She received her bachelor's degree from Brown University in medical anthropology and her doctorate of naturopathic medicine from Bastyr University, where she also completed her residency. More…

Debasis Bagchi, PhD, MACN, CNS, MAIChE
Council of Scientific Advisors Member
Debasis Bagchi, PhD, MACN, CNS, MAIChE, received his Ph.D. in Medicinal Chemistry in 1982. He is a Professor in the Department of Pharmacological and Pharmaceutical Sciences at the University of Houston College of Pharmacy, Houston, TX, and the Chief Scientific Officer of Cepham Research Center, Piscataway, NJ. More…

George J. Brewer, M.D.
Council of Scientific Advisors Member
Dr. Brewer is the Morton and Henrietta Sellner Professor of Human Genetics and professor of internal medicine, was presented with the American College of Nutrition's Master's Award at the College's 1999 meeting. Only the seventh Master's Award in the College's 40-year history, it recognizes a lifetime of excellence in research in the area of nutrition. Brewer was selected on the basis of his long-term work on zinc and copper, and, more recently, on molybdenum compounds. In 1998, Brewer received the Raulin Award of the International Society for Trace Element Research in Humans. The Raulin Award is the Society's highest honor and recognizes lifetime achievement in research on trace elements. More…
Dallas Clouatre, Ph.D.
Council of Scientific Advisors Member
Dallas Clouatre, Ph.D. earned his A.B. from Stanford and his Ph.D. from the University of California
at Berkeley. A Fellow of the American College of Nutrition, he is a prominent industry consultant and
a published author as well as a principle in Glykon Technologies Group, LLC, an intellectual property
holding company. He is an Associate Editor of TotalHelath magazine and a member of the Editorial Advisory Board of Nutritional Outlook magazine and Recent Patents on Cardiovascular Drug Discovery. More…
Jeanne Drisko, M.D.
ANH-USA Chairman and Medical Director
Video Message
Jeanne Drisko, MD is the Riordan Professor of Orthomolecular Medicine and director of the Program in Integrative Medicine at the University of Kansas Medical Center. Dr Drisko conducts integrative medicine research at the University including trials investigating efficacy and safety of intravenous ascorbate in cancer and infectious disease, safety of bioidentical 'natural' hormones, trial to assess chelation therapy in cardiovascular disease among other projects. She was awarded the 2006 K-INBRE research award at the Medical Center. More…
Ronald Hoffman, M.D., CNS
ANH-USA Board Member
Video Message
Dr. Ronald Hoffman is recognized as one of America's foremost complementary medicine practitioners. He is founder and Medical Director of the Hoffman Center in New York City, author of numerous books and articles for the public and for health professionals, and is host of the popular nationally-syndicated radio program Intelligent Medicine.
He is active in several medical professional organizations, and is a past President of the country's largest organization of complementary and alternative doctors, the American College for Advancement in Medicine (ACAM). He is a frequent guest on radio and TV, and is frequently quoted in popular magazines and newspapers. He is also called upon to lecture both to the public and to groups of medical professionals. On the personal side, his active lifestyle is an embodiment of the healthy principles he espouses. More…
Harry G. Preuss, M.D., F.A.C.N., C.N.S.
ANH-USA Board Member
Dr. Preuss received his BA and MD from Cornell University, Ithaca, NY, and New York City, trained for three years in internal medicine at Vanderbilt University Medical Center under Dr. David E. Rogers, studied for two years as a fellow in renal physiology at Cornell University Medical Center under Dr. Robert F. Pitts, and spent two years in clinical and research training in nephrology at Georgetown University Medical Center under Dr. George E. Schreiner. During his training years, he was a special research fellow of the National Institutes of Health (NIH). More…
Robert Verkerk, PH.D.
ANH-USA Scientific Director and Board Member
Video Message
Robert is an internationally acclaimed scientist with over 25 years experience in the field of agricultural and healthcare sustainability, having worked in academia, industry and the not-for-profit sector. He has worked extensively in Africa, Asia, Australia, the Americas as well as Europe.
After leaving Imperial College London in 2002, he founded the Alliance for Natural Health, which he has headed since. His background, as a scientist, campaigner and visionary, hold him in good stead for his dual role as Executive & Scientific Director of ANH-Intl as well as its regional European office.