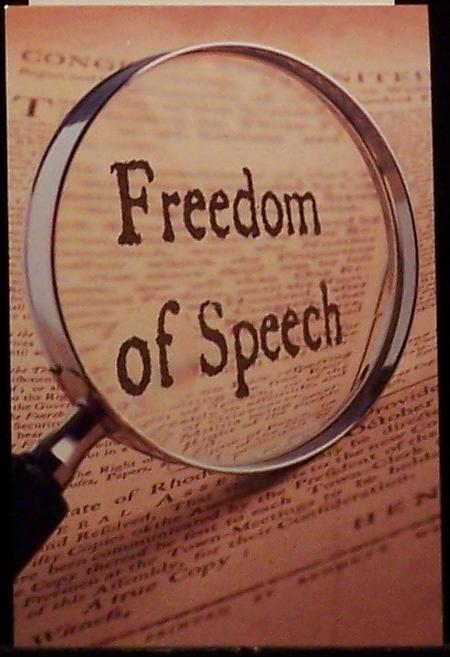 It's the latest in a series of the candidate's bills supporting health freedom and our access to natural health remedies. A new Action Alert!


The Testimonial Free Speech Act, HR 2908, is a brief bill that would allow the dissemination of testimonials "containing a consumer's actual perception of the mitigative, preventive, or curative properties of any food or dietary supplement based on the consumer's experience with that food or dietary supplement."

To some extent, the bill addresses the FDA's contention that only drugs can show real benefit—because, by the agency's definition, only drugs can cure, mitigate, or treat disease. Any mention of the therapeutic benefits of supplements, whether through personal testimonials, citied scientific literature, etc., is automatically considered "misbranding."

We applaud Ron Paul for this bill, and for some other closely related free speech in healthcare/health freedom bills he has introduced in the current Congress:
HR 2044, the Health Freedom Act: Prohibits FDA from preventing a disease claim unless it is "false and misleading in a material respect." Amends the FD&C Act to say, "A food or dietary supplement for which a claim is made…is not a drug solely because of such claim."

HR 2045, the Freedom of Health Speech Act: Increases the burden of proof required by the FTC to prove false advertising cases against dietary supplement manufacturers. Excerpted scientific studies will not be considered advertising.

There are many other important Paul bills as well. You may recall our recent Action Alert on HR 1830, Ron Paul's bill to allow raw milk to be sold across state lines. There is a bill, HR 1101, to repeal the federal healthcare mandate. For a complete list of Paul bills, go here.

Ron Paul also has our sincere thanks for introducing the dangerous HVP vaccine mandate into the Republican presidential candidate debates. For more on this, see our story in this issue.

Action Alert! Please contact your congressional representative today and urge his or her support of Ron Paul's free speech in healthcare bills.
TO SEND YOUR MESSAGE TO CONGRESS

Click THIS LINK to go to the Action Alert page. Once there, fill out the form with your name and address, etc., and customize your letter. We have a suggested message for you, but please feel free to add your own comments to the letter.
We'd also love to hear your comments about this article—just add your thoughts below—but remember that the messages below are only seen by our ANH-USA readers and not the USDA.