---
Overview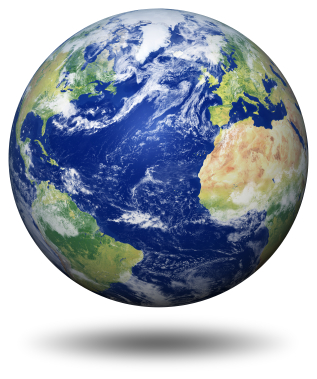 Will it or Won't it affect your Vitamins?
Background of Codex
European Union
U.S. Policy
Codex Alimentarius Q&A
Documents and Links of Interest
Overview
Codex dietary supplement standards are expected to mirror those currently being built into European guidelines, where the maximum limit for beta carotene would be the amount found in half a large carrot, while that for selenium would be no more than what is typically available in one third of a Brazil nut! How will Codex affect your vitamins?
As Europe escalates integration of Codex-like guidelines severely restricting access to supplements, it's appropriate to ask, what will happen here in the United States? Will we continue to enjoy access to high quality, therapeutic doses of nutrients? This article will analyze Codex Alimentarius (Codex) to determine the potential implications, if any, on our domestic supply of higher-dose dietary supplements that contain vitamins and minerals.
Codex, the system used by governments and major corporations to develop global guidelines and standards, deals with virtually all aspects of the food supply. Presently only one guideline relates to vitamins and minerals, and although the guideline was ratified in 2005, full implementation by governments as a template for national laws is expected in 2012-13. The once outstanding elements such as which methods to use to determine risk of high dose supplements have now been agreed.
The present analysis is two pronged:
is there a relationship between Codex and the U.S. domestic policy on dietary supplements; and
if yes, then what might the effect on U.S. domestic policy be (i.e., is Codex more restrictive or more liberal than current U.S. domestic policy)?
Will it or Won't it affect your Vitamins?
Back to top »
Short Answer:
Codex will very likely not affect U.S. domestic policy today or tomorrow; however, there is legitimate concern for the long-term effects, which could be detrimental to the freedom U.S. citizens currently enjoy in accessing high-quality, higher dose dietary supplements.
The ANH, through its US and European offices, is a proactive organization whose efforts are aimed at ensuring consumers will have continued access to effective and safe dietary supplements. By being proactive and with great foresight, ANH takes every precautionary step to protect the right to access, such as monitoring foreign policy and international bodies that may impact existing domestic policy.
Background of Codex: Back to top »
Founded in 1963 by the Food and Agriculture Organization of the United Nations and the World Health Organization, Codex Alimentarius was established to remove trade barriers and develop food standards and guidelines. The primary objectives are given as:
1) to protect the health of the consumers;
2) ensure fair trade practices in the food trade; and
3) promote coordination of all food standards work undertaken by international governmental and non-governmental organizations.
Codex has 180 governments as member organizations, including the U.S. and the European Community, and as a result of Codex' work, hundreds of standards and guidelines have been created in areas ranging from hygiene, additives, and contaminants, to permissible levels of pesticide residues.
In the early 1990s, Codex broached the subject of creating guidelines for vitamins and mineral supplements and in 2005, the Guidelines for Vitamin and Mineral Food Supplements (Codex Guidelines), CAC/GL 55-2005, were adopted. The adoption of the Codex Guidelines triggered immense concern from the natural health community due to statements made in the preamble that essentially discount the benefits from dietary supplements, and the fact that the scope of the Codex Guidelines includes developing minimum and maximum levels of vitamins and minerals.
This is a direct carbon copy of what is currently happening in Europe [LINK TO ANH-EUROPE] except that Europe is mandating the levels into law. Although the process is still underway, indications are that the maximum levels will be highly restrictive and could effectively eliminate all therapeutic high-dose supplementation. 'Maximum levels' are anticipated to be set in Codex around 2012-13.
At issue is how Codex will determine the 'maximum permitted levels.' As is true within any governmental body, the key stakeholders at the table will set the tone for any policy issued and in this case, Codex is heavily influenced by the EU due to the large number of developed countries within the EU.