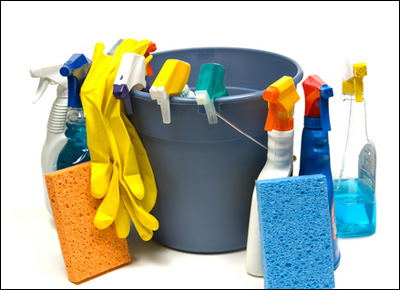 A growing number of Americans are concerned about the safety of household cleaners, laundry detergents, and other home care products. For some, their family's health has been damaged by chemicals found in mainstream products. Others have studied the issue and want to protect themselves and those they love, and so shop for home care products whose ingredients they understand and feel confident using.

But according to the Natural and Nutritional Products Industry Center (NPIC), there has never before been standard definition of the term "natural" used by the home care industry. Now, an easily identifiable seal will help consumers discern which products are natural. Shoppers can expect the seal to begin appearing on certified home care products in the coming months.
"A number of products that are mainly synthetic are being positioned as natural. This leads to significant consumer confusion," according to Dr. Daniel Fabricant of the Natural Products Association (NPA), the largest industry organization dedicated to the natural products industry.
For a product to merit the NPA seal, it must:
Be composed of at least 95 percent truly natural ingredients, or ingredients that are derived from natural sources, excluding water;

Contain no ingredients with any suspected human health risks;

Be made with no processes that significantly or adversely alter the natural ingredients;

Contain ingredients that come from a purposeful, natural source (flora, fauna, mineral);

Be made with minimal processing and without the use of synthetic or harsh chemicals;

Contain non-natural ingredients only when viable natural alternative ingredients are unavailable and only when there are absolutely no suspected potential human health risks; and

Have transparent and full disclosure of all ingredients.
We look forward to finding the NPA seal on more and more home care products in the near future.