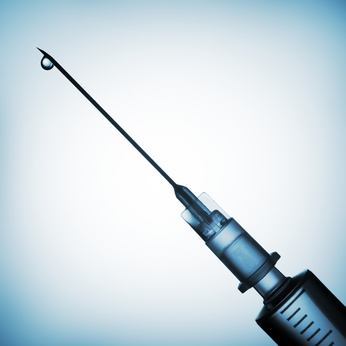 New legislation would prevent the FDA from denying appropriate experimental drugs from dying patients. Action Alert!
Recently, by working together, we made great strides in helping dying patients win access to potentially lifesaving treatments. It was your messages, together with those of other grassroots activists, that convinced the FDA to grant 12-year-old McKenzie Lowe a right of access to Dr. Stanislaw Burzynski's innovative antineoplaston treatment.

As you may recall, the FDA had insisted that the treatment go though the agency approval process. Although the treatment had proven effective in earlier years and had passed the agency safety tests, it had not completed the whole process. The FDA had the authority to grant "compassionate use" to patients who asked for it and would clearly die without it, but chose not to grant it.

Despite our recent victories, the fact remains that the compassionate exemption rule is broken beyond repair—after all, these patients needed government permission to try to save their own lives, and the government couldn't care less.

That's why we're thrilled that last Thursday, Rep. Morgan Griffith (R-VA) introduced the Compassionate Freedom of Choice Act of 2014. The bill eliminates the requirement for an FDA okay, and streamlines physician and patient access to experimental drugs. It would ensure that dying patients and their families—who don't have the time or the strength to do so—won't have to wage fruitless bureaucratic wars.

As Rep. Griffith told ANH-USA, "The Compassionate Freedom of Choice Act would empower patients battling deadly diseases with more control over their health care decisions. For patients whose doctors have exhausted current medical options and the patient has been told that the end of life is nearing, why should the government in Washington care what treatment the patient may choose? If I'm dying anyway, shouldn't I have the freedom to decide if the risk is worth it?"

It couldn't be clearer that the FDA's compassionate exemption rule is not working. Under the current rule, individual patients may apply for access to experimental treatments outside of a drug trial if they have a serious or life-threatening disease or condition, have no other treatment options left, and can persuade a qualified physician to deliver the treatment. But the program is marred by a prohibitively cumbersome application and documentation process, and the agency arbitrarily refuses access. It can even revoke permission after it has been granted.

The program is so slow and troubled that patients are forced to turn to social media and their legislators to plead for what should be their right. As one parent recently told CNN.com, "My son was dying. He was hemorrhaging four liters of blood a day. When exactly was I supposed to call my congressman?" The same CNN article also criticized the rule, but placed the blame on drug companies, which are also involved in the permission process.

The Compassionate Freedom of Choice Act removes disincentives for drug companies to grant exemptions. For example, the current application for expanded access requires a drug company to share information—which we all know drug companies don't do very well. It also requires, among other things, a detailed description of how and where a drug will be produced; complex pharmacological and toxicological information; and, if enough patients ask for the drug, a whole new Investigational New Drug (IND) application by the drug company.

Under the new bill, drug companies can still deny dying patients access to experimental treatments. But if they don't have the FDA in opposition, drug companies may be much more willing to say yes. For example, drug companies are often afraid that if a patient dies under expanded access treatment, it will affect the eventual approval of the drug. With less risk and less paperwork, drug companies are more likely to increase patient access to experimental drugs.

The call for reform of the compassionate exemption program is rapidly building: in April 2014, Louisiana and Colorado have passed "Right to Try" bills, which will facilitate patients access to experimental drugs. Similar bills in Missouri and Arizona have gained considerable momentum, and may be signed into law soon.

Action Alert! Ask your legislators to support the Compassionate Freedom of Choice Act—tell them this is their opportunity to save countless lives!